20 Oct 2013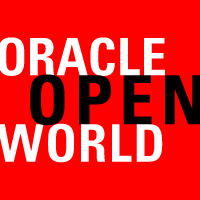 In September 22-26, 2013 Oracle Open World 2013 annual conference was held in San-Francisco (USA).

This year more than 60 thousands of people took part in the event. The main goal of the conference is to show all new developments and to demonstrate the connection between technologies and business, in other words to demonstrate the way new developments can be useful to clients.

CS Company, being the owner of the Oracle Platinum Partner status regularly participates in the Oracle Open World conference not only as a member, but also as a speaker.

On the first day of the conference, on the 22nd of September, 2013 a set of sessions devoted to Oracle ADF technology was held at the Moscone.

Eugene Fedorenko – senior analyst of the CS Company took part at the «ADF Performance Tuning War Stories» session as a speaker.

Learn more at Eugene Fedorenko's blog.