03 Mar 2014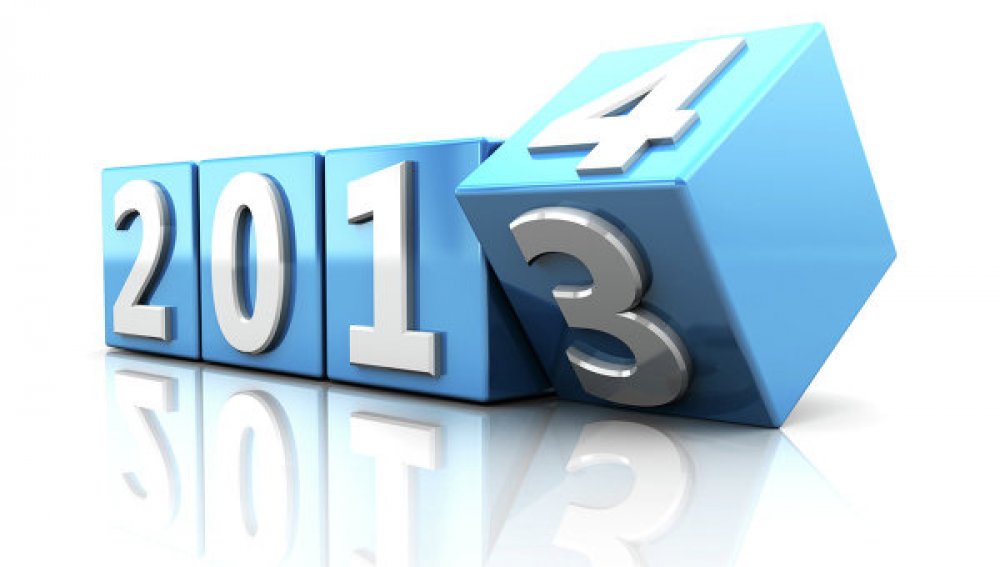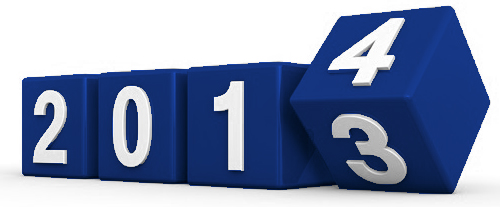 CS Company starts each year with summing up the results of the past year. It is very important not only to systematize achievements of 2013, but to analyze the results, make right decisions and enter the new year with new ideas.

2013 was truly successful and eventful. The list of our achievements in 2013 included successful implementation projects in new banks, CS software load testing on world vendors' hardware, sponsorship of partners' events, training courses and conferences for bank employees holding, etc.

New clients
In 2013 five new banks appeared on the Ukrainian financial market: "Financial partner", "Unison", "Mikhailovskiy", "Portal" and "Investment- trust bank". All of them started their activity with CS software solutions. Two banks of Moldova also joined the list of CS clients. They are: Unibank and FinComBank.

Statistics of the ABS B2 choice by new banks that were registered by National bank of Ukraine in 2003-2013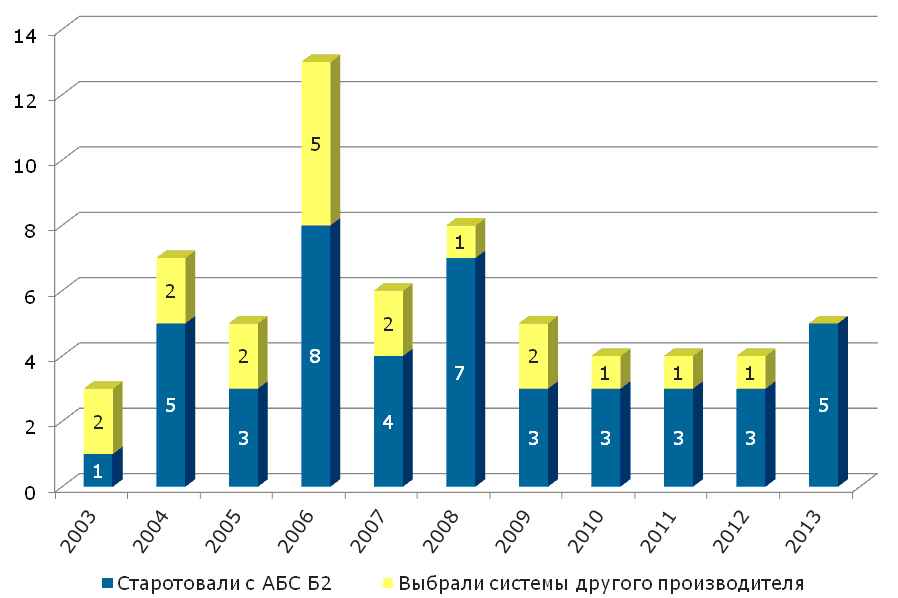 Financial institutions where CS systems are operated (Ukraine, Russia, Moldova, Vietnam:

Dynamics of the ABS B2 part change on the automated banking systems market during last 5 years: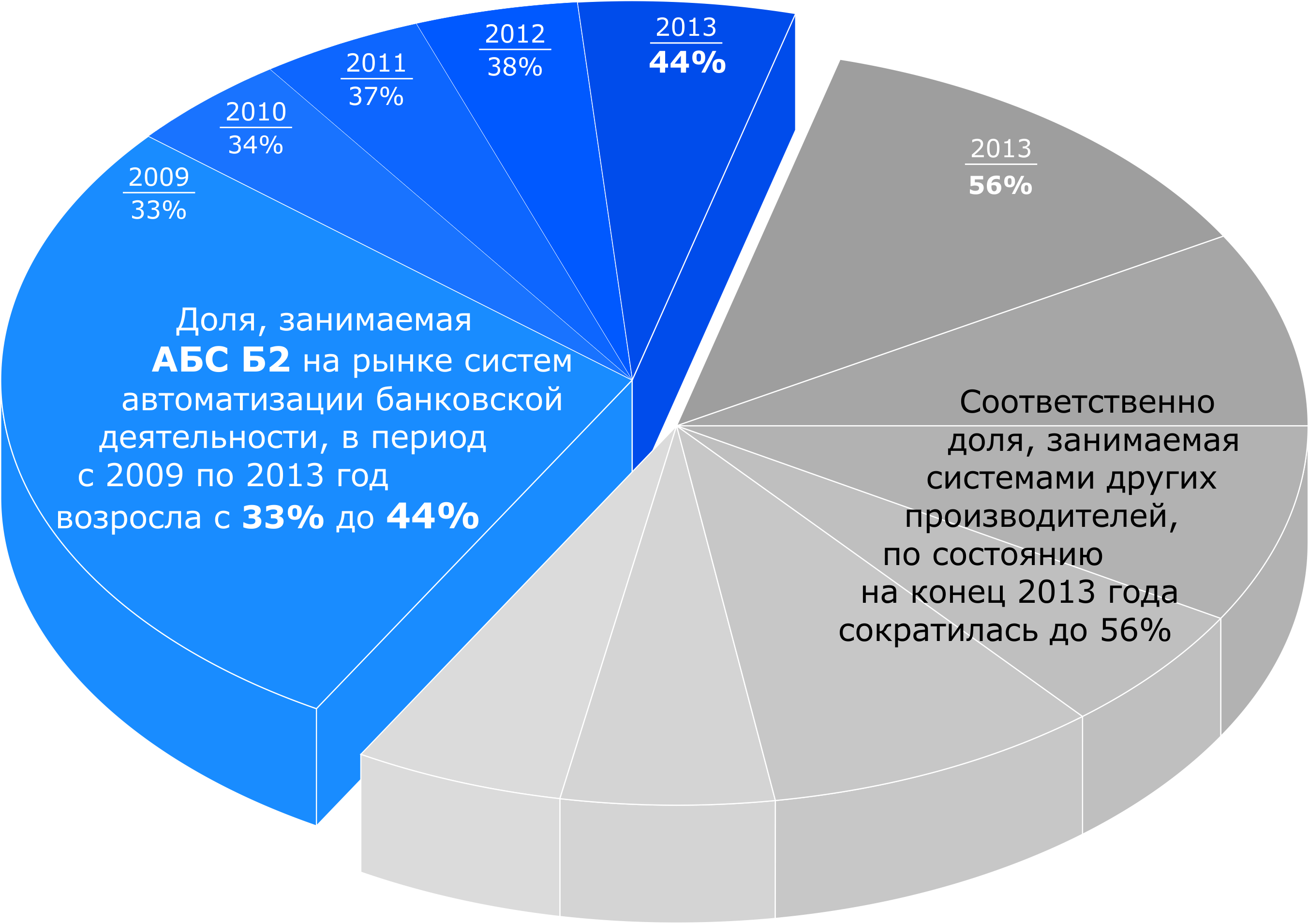 In the beginning of 2014 CS achieved a new client - Avangard bank where ABS B2 and iFOBS systems were implemented.

Load testing of CS software
In 2013 CS software – ABS B2 and JetB2 were subjected to load testing on world vendors hardware– HP, Oracle, IBM.
Testing results were announced within the bounds of the CS technological seminars in Kiev.

Testing with HP
In April 2013 load testing of CS software was performed at HP EMEA Customer Center in Boblingen, Germany.
As a result a perfect combination of HP SuperDome 2 based on Poulson processor and HP 3PAR storage system was worked out.
A database that was used at load testing contained 30 mln accounts. Its size after reduction became 3 terabytes.

Testing with Oracle

In July testing of company's applications on Oracle servers was held at the Oracle Solution Center in Linlithgow, Scotland.
Within the bounds of the partner event testing of following systems was performed:
• ABS B2 load testing on Oracle Exadata server
• Jet B2 load testing on Oracle WebLogic Server

ABS B2 received Oracle Exadata Ready and Oracle SPARC SuperCluster Ready statuses. It confirms that B2 was certified and ready to be operated on Oracle Exadata Database Machine, Oracle SPARC SuperCluster and Oracle Solaris 11.
Oracle Exastack Ready Program confirms that CS systems were developed by means of Oracle cutting-edge technologies in order to provide best support of clients requirements. .

Testing with IBM

In August ABS B2 was tested on IBM equipment at Proof-of-Concept Center in Montpellier, France.
As a result of testing high coefficient of the ABS B2 performance on the IBM Power 780 server was obtained. Also an effective firmware configuration was found.

Events
In 2013 CS was a sponsor and participant of different partner events.

In February CS participated in IBM conference where CS company got an award "Best partner of the year in banking sector".
In March CS delegates spoke about banking products and services that can be sold via internet-banking iFOBS at the International banking congress "Banking Congress in Ukraine".

In June we were partners of the international chess tournament that was organized by Sberbank of Russia at NSK "Olympic" in Kiev, Ukraine. We also supported jazz festival "Alfa Jazz Fest" organized by Alfabank that became one of the most significant events in Lviv in 2013.
In Autumn we spoke at Oracle events – "Oracle Open World", San-Francisco, USA and "Oracle Day Kiev".

Also CS held 8 seminars for bank employees and XI Annual Banking Automation Conference. The conference was held under the slogan "Innovations. Events. Results". More than 100 delegates from leading banks of Ukraine and Moldova and partners of the CS Company took part in the event.

"I'm glad to note that all our projects were successfully realized. We achieved all desired goals and keep developing", - Dmitriy Radchenko, director of CS Company commented.