21 Feb 2013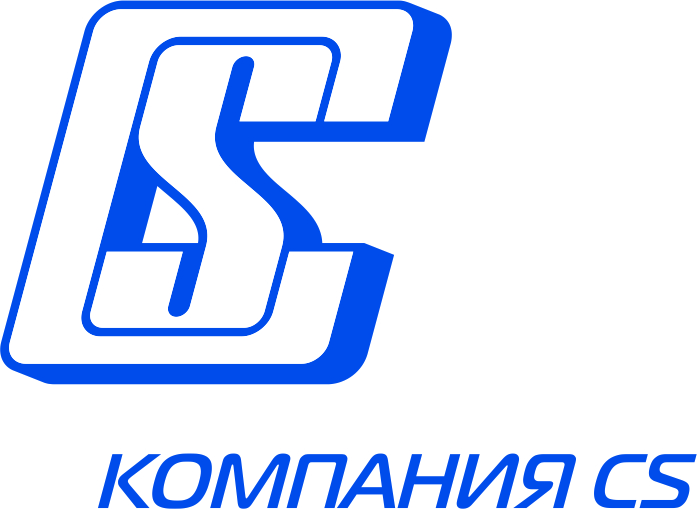 We in CS believe that February is the best time to sum-up: we have celebrated New Year holidays, our early vacations have come to end and now our CS team is ready for new achievements and successes. But first of all, let's remember all brightest moments of 2012.

CS::anniversaries

2012 – The Anniversary Year!

First of all, we are 15 now! We celebrated it twice – in the bosom of our staff at our headquarters in Kharkov and in the bosom of our clients and partners in Kiev, where the headquarters of our IT-partners and clients are located.

More than 300 people gathered to greet the CS Company with its anniversary at the Crystal concert hall in Kiev, including our clients (representatives of Ukrainian banks and insurance companies) and partners (representatives of Oracle, IBM, HP corporations and such companies as Megatrade, MUK, Ukrainian Processing Center, Integrity Vision and IBPM). It was especially pleasant to see those with who we have been working for 10, 12, 15 years! Apart from our clients many IT-experts of the financial sector came to greet us.

Secondly, we held the 10th Annual Banking Automation Conference in Batumi, Georgia. Ten years ago we decided to create a user community of our systems. So, during all these ten years, the conference has been a major annual event where we traditionally draw up the results of the year, tell about new systems, developments and listen to success stories of our clients.

CS::new launches

In 2012 5 new banks were established, and four of them became our clients. Among them are Financial Partner Bank, SEB Corporate and Melior Bank. The choice made by these new banks proves the fact that our software is able to provide a good start for young financial institutions.

Also the PINbank, a bank with a 15 years history at the Ukrainian financial market, is now our client. Since 2012, this bank has operated our automated banking system B2.

CS::projects
Last year we realized 164 projects from launching our systems to systems improvements that were required by clients, market and legislation.

We would like to note the most interesting projects of 2012.

Project on ABS B2 transfer to the 7/24 mode was started. In some big banks we launched the "NBU-reporting" subsystem that enabled generation of statutory reporting for those banks who use foreign ABS. We integrated ABS B2 with FLEXCUBE. Now the JetB2 solution is not only a web-based client workstation of the ABS B2 user, but also a wide range of middleware interfaces for the B2 integration with banks' data buses and other systems.

We paid much attention to iFOBS internet-banking security in 2012. Today iFOBS security is provided by high-end technologies: certified cryptography and digital signature use. Further to these standards we offer our clients to use other services for data security and operations confirmation: one-time passwords, special devices for protected keys storage and a specialized module for fraud control and prevention (FraudDetection). Also we tested iFOBS system's security by means of our Russian partner Group-IB. Successful pass of security tests showed high level of our internet-banking security.

There are also good news for bank's private clients who are interested in iFOBS internet-banking use. In 2012 connection procedure to the internet-banking was simplified. Now there is no need for private clients to go to the bank for achieving access to the internet-banking.

In 2012 we launched several mobile-banking projects in leading Ukrainian banks – iFOBS.Mobile. This direction will be also developed in 2013, because mobile solutions for internet-banking are very claimed.

CS::events

Workshops and conferences we held in cooperation with our partners for our clients became a good tradition. Thus, we held 15 events in 2012 where we talked about internet-banking for private customers, security, credit process automation, international money transfer, changes in our software that were caused by the NBU Resolution No 23. In other words, we talked about everything that could help our clients to optimize, automate and improve their activity.

Some workshops were held in cooperation with IBM and Oracle in Kiev.

And obviously we should mention the partner conference for our clients that was held in the IBM Innovation Centre, Dublin, Ireland, in 2012.

One of the most important events of 2012 was speech of Eugene Fedorenko, senior analyst of our company, at the international conference - Open Oracle Word 2012 in San-Francisco. For the first time our company took part in the conference not just as a participant, but as a speaker.

CS::education

In 2012 we continued our cooperation with leading Ukrainian higher education institutions that provide training of bank employees. The practical training for students of these higher educational institutions is provided using our ABS B2 and iFOBS internet-banking systems.

The CS Academy also keeps working on. It provides training courses for users, administrators and methodologists of our systems. This year there were 74 graduators from 21 banks.

The CS Company started the joint educational program with one of the leading high educational establishments of Kharkov – National Aerospace University. Project's aim is to raise the level of young specialists professional competence in claimed technologies - Oracle, Java and UML. We work hard on creating the comfortable field for students who have a wish to advance and to use achieved skills in real projects.

CS::goals

Another year has gone... It was interesting and eventful for us. And we hope it was just the same for those who cooperated with us! The CS Company has been an absolute leader of the automated banking systems market for 15 years. Leading insurance companies also choose our software. Our clients' trust is the most important thing in our work and we are to make everything to justify it. In tandem with the world leading IT-companies we will keep creating the software that meets all needs of our clients and let us be No1 among the Ukrainian software developers and win new markets.