28 Mar 2013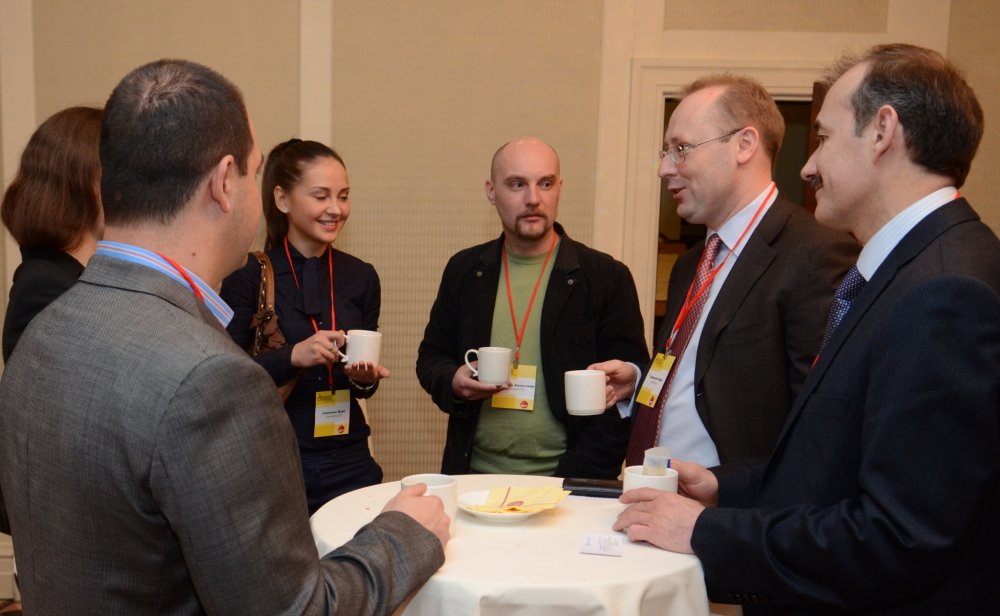 Representatives of the CS Company took part in the international «Banking Congress in Ukraine» which took place on March, 21st in Kiev.
Heads of the leading Ukrainian banks, investment business, credit unions, insurance, law, leasing, auditing and consulting companies, mass media representatives attended the meeting.

The participants listened to a special report «Global macroeconomic forecast and risk factors for the development of the world economy in 2013 – 2015». They discussed the situation in the banking sector of Ukraine and in particular tried to find out the reasons for so high rate of non-performing loans even compared to the nearest neighboring countries.

The special focus was on the role of the internet banking.
During the lively discussion between supporters and opponents of the online banking it became evident that today its role has changed sufficiently. Some years ago when the internet banking systems just started appearing in the Ukrainian area they were thought to be a fashion trend and were purchased with the view of enhancing prestige of the bank. Now banks expect such systems to be an effective sales channel.

The representatives of the CS Company told what banking products and services can be sold via the iFOBS internet banking. Organizers of the congress invited our specialists – Alexander Pogulyaka, Vera Savchenko and Alina Overchuk – to be moderators of the «Internet and Mobile Banking» discussion section. In the course of the section work there has been a useful sharing of experience between developers of e-banking and mobile banking solutions, the issues concerning security, usability and design of solutions were touched on.

As a result of the discussion the participants have come to a conclusion that the internet banking is a promising sales channel for banking products and it is the direction in which it will be developing in the nearest future.
Finally the congress participants thanked the organizers for the high level of the event and the meaningful talk which will be continued next year.

About the congress

Banking Congress in Ukraine – is a key event in the banking market of Ukraine and the main platform of the annual meeting of Ukrainian and foreign bankers. The main goal of the congress is obtaining the most up-to-date information about the factors influencing the development of the banking business in Ukraine and Eastern Europe, experience exchange in risk management and developing sales channels.