05 Nov 2013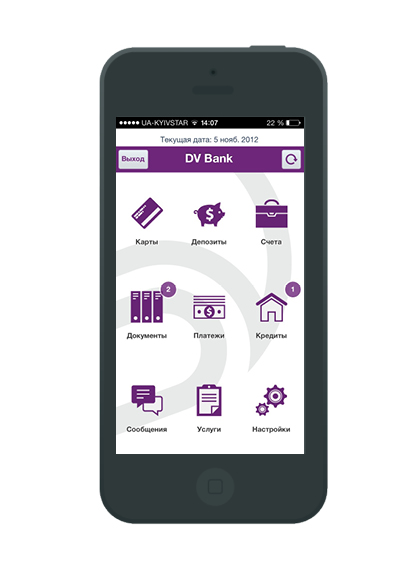 Recently DV Bank has offered its clients a new service. Now smartphone owners can install the 'DV mobile for iPhone' application to their devices, and use online banking services via the most popular gadget in the world.

Checking account state, paying for goods and services, repaying a loan, depositing money and replenishing a deposit, ordering a card – presently all these and many other things can be done at a click, easily and with pleasure.

The 'DV mobile for iPhone' application developed by the CS Ltd has been certified in the Apple Inc. and officially submitted to the application software store - AppStore. Link - https://itunes.apple.com/ua/app/dv-mobile-for-iphone/id709003136?mt=8

Thanks to close-knit teamwork of the bank and the CS ltd employees, the whole process – from the moment of contract signing, technical requirements negotiation and application design adaptation to installation and certification – took only 3 months.

To summarize the work done it is safe to say that DV Bank took the next step in the improvement of their client servicing quality, and the CS Ltd yet again confirmed its reputation as a reliable partner and a provider of innovation solutions.