15 Apr 2019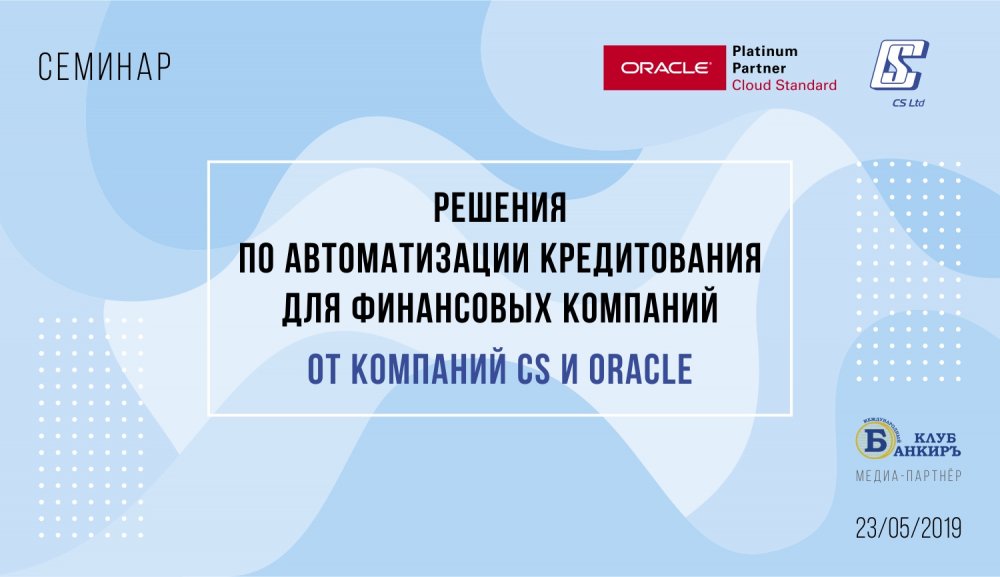 On May 23 CS and Oracle will present their automated lending solutions for the financial companies.
The leading experts of the CS and Oracle companies will introduce the up-to-date developments and new solutions.
The ways to personalise these solutions for the needs of your company will also be discussed.
Key topics:
Back-offices functionality by using CBS B2;
Cloud services use by the financial companies;
The experience of the CBS B2 hosting in the cloud;
Front-office package for lending automation - CFRONT
Oracle solutions for the financial companies
Date: 23.05.2019
Time: 14:00-19:00
Place: vozdvyzhenskiy hotel (проверь как он пишется+ адрес)
Participation fee: free
To participate, please, register.
Registration is opened until 13.05.2019