07 Feb 2017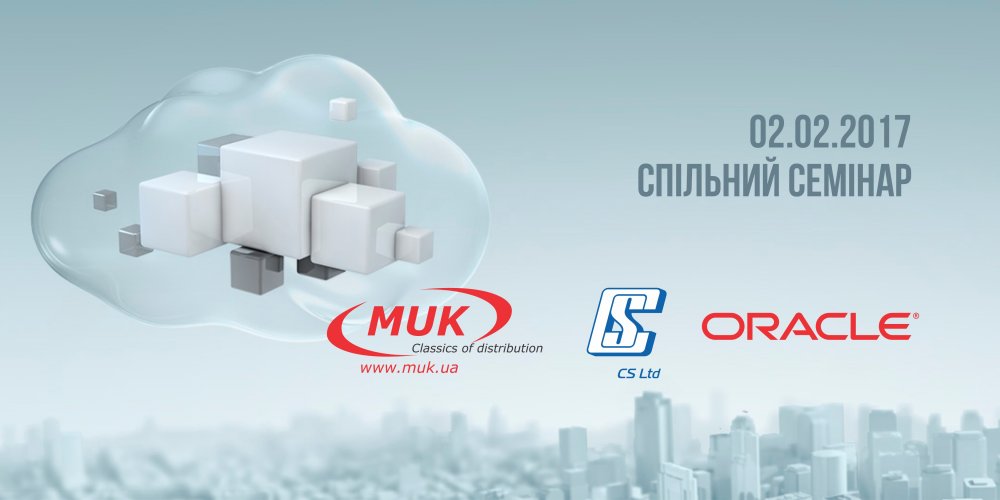 On February 2, 2017 in Kyiv a joint event of three companies – CS, Oracle and MUK was held for the representatives of the Ukrainian banking sector. Key topic of the event was cloud technologies using by financial organizations.
Leading experts of the host companies spoke in front of the seminar audience – more than forty representatives of the Ukrainian banking sector.
CS Ltd, Oracle Platinum Partner since 2010, showed the results of the CBS B2 functional testing in Oracle Cloud.
Project's aim was a practical adjustment of a new service – CBS B2 testing environment migration to the Oracle Cloud. In this case only anonymized customer data is moved into the cloud. That is why this service is absolutely legal according to the NBU requirements and enables to pare down CS customers' expenses for the test environment maintenance.
It is to be reminded that CS Ltd first announced CBS B2 deployment in the cloud at Oracle Digital Day 2016.
In its turn Oracle representatives told about cloud portfolio for financial organizations, Oracle budget solutions based on SPARC S7 processor and about new features of the Oracle DataBase 12C release 2.
And the expert of the MUK company demonstrated how to get trial-cloud for better insight with the Oracle Cloud service.
CS Ltd expresses its sincere gratitude to all the participants of the seminar and hopes for the cloud services active development in Ukrainian financial organizations.