03 Jun 2022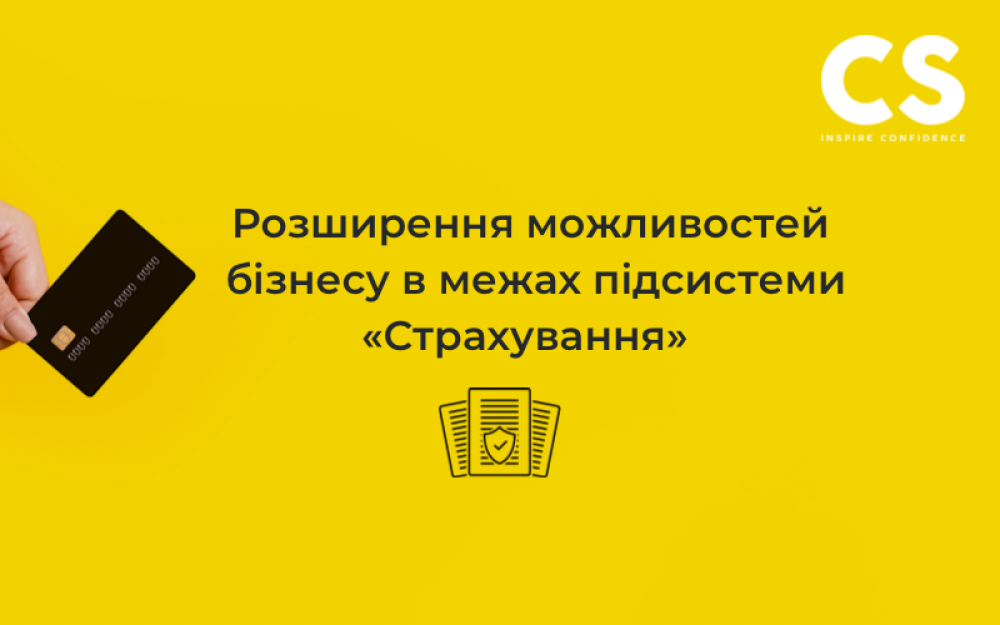 CS implemented a new functionality for individuals acting within the framework of the Insurance subsystem of the CBS B2 – card insurances of individuals. Their accounting is performed in the CBS B2 and the processing via the external online banking system.
What task we solve?
Main implementation goal: accounting of several insurance agreements of different types, connected to the single card account.
Implementation peculiarities
Accounting of agreements and payments presupposes:
Performance of the card products parameterization types in the CBS B2.
Processing of the card insurances in the external online-banking system (the user chooses the type of the insurance product and after that the insurance agreement opening is initiated).
Agreements processing in the CBS B2. Deals are operated in the passive mode (except for separate processes) within the Insurance subsystem.
Accounting of the insurance payments in the IS-Card with a later transaction download to the CBS B2 and payments reflection in the schedule of insurance contributions.
In doing so, the transaction processing is performed by means of the Product of the Current Account subsystem (PCA) (insurance agreement is connected to a PCA deal on the card account of which the transaction is performed).
Also the data transfer is performed by means of the Kafka streaming platform.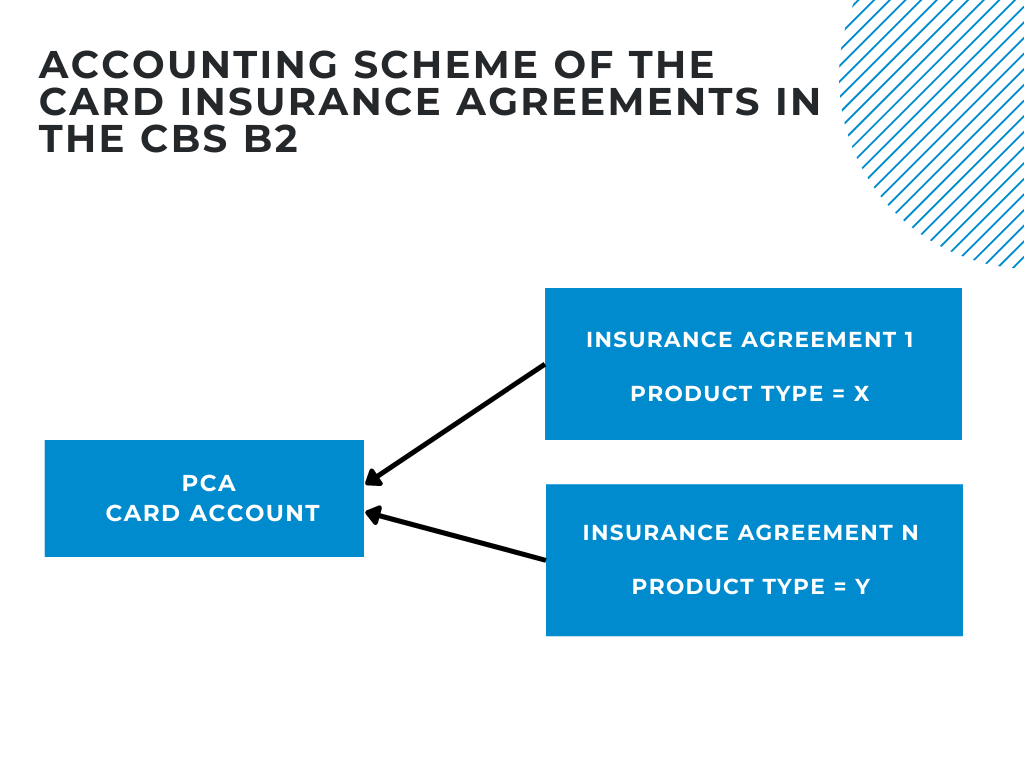 This product is available to our customers – CBS B2 users, who have licenses for Insurance Agreements and Product of the Current Account modules. To get more detailed information about licenses purchase, please, connect our customer service department: b2_clientservice@csltd.com.ua.