12 Nov 2020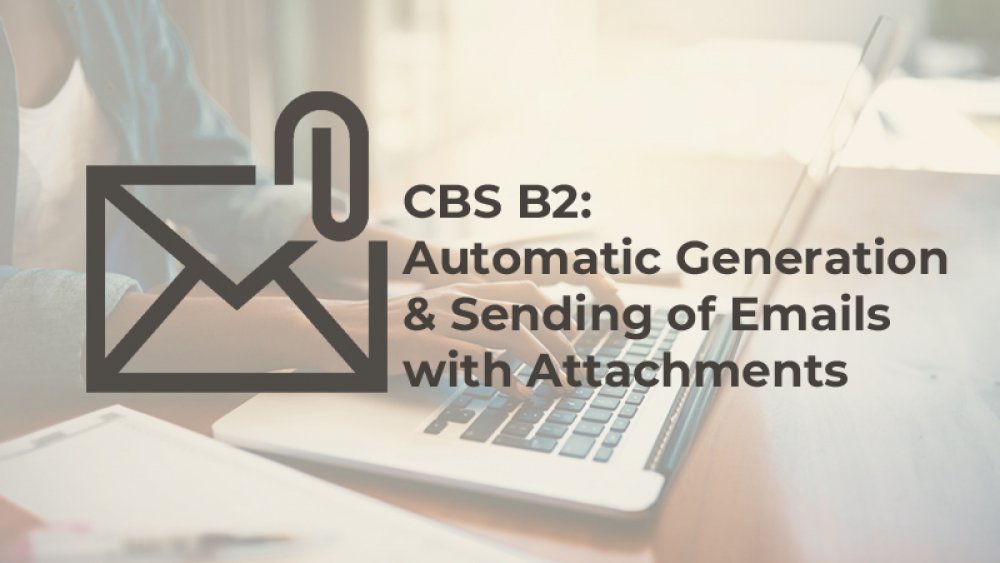 CS Company announces a small, but useful and expected feature of the CBS B2 – an automatic generation and sending of emails with attached reports.
Both banks and their clients highly appreciate the possibility of the necessary reports regular sending to the counterparts. It is contemporary, easy and saves plenty of time (the client does not have a need to visit the bank). And of course it saves bank's resources.
Easy configurations in the CBS B2 should be made in order to generate and send reports:
Templates for e-messages with reports are configured in the "Counterparts" subsystem. Every template includes recipient details and parameters of the certain report.
Codes of the configured templates that are used in reports generation are indicated in the specially developed bank's constant.
A new "end-of-day" task needed to be configured. This task generates and sends messages with reports to the recipient according to the configured templates, indicated in the constant. Herewith, the Report Executor utility is used for reports generation, and the physical sending is made with the CBS B2 internal tools (email-monitor and jsender).
Sending emails with attached files, therefore, is made according to the bank's configurations.
Currently templates configuration and data processing by means of the "end-of-day" task is available for those reports where standard macros of the CBS B2 are transferred. Please contact us if you want to receive other reports to your email accounts – we are ready to make appropriate developments.