10 Jul 2020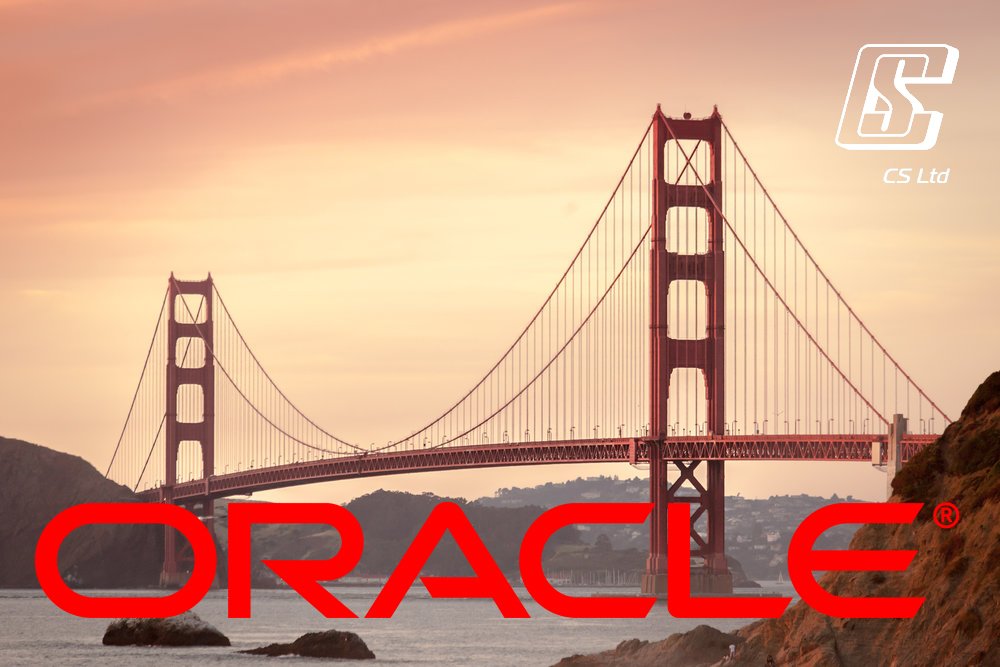 A little bit of history
When the bank grows and its IT architecture becomes more complicated, the synchronization of several databases becomes one of the most pressing problems. This issue is most sensitive for the large banks, and it persists in quite some time. Previous solutions for transferring and synchronizing data were complex, hard-to-implement, and not really reliable methods. In a word, they all had significant drawbacks.
Our company had offered various solutions: "a consolidator", the proprietary data uploaders and downloaders, and Oracle Streams. However, over time, especially after the appearance of CS::BM storage in which data is transferred, a more reliable and stable way of transferring and synchronizing data was required. With the transition to OracleGG, it became obvious that this method is the most optimal and stable, which allows you to synchronize data many times faster than before.
What are you?
Oracle GoldenGate is a comprehensive software platform for real-time data integration and replication. So why do we need it?
Modern banks have a deal with impressive amounts of data, which require appropriate systems for processing, analysis and storage. Such systems are capable of efficiently and competently digesting tens and hundreds of terabytes. But is it possible to analyze the up to date information or keep backups so not to affect the main production database? The answer is ingeniously simple: replication. In fact, replication is a constant copying (replication) of small data from one server to another in real time. How does it work? In a few words, the load on the data source is minimized by distributing this very load (a schematic representation is shown in Fig. 1).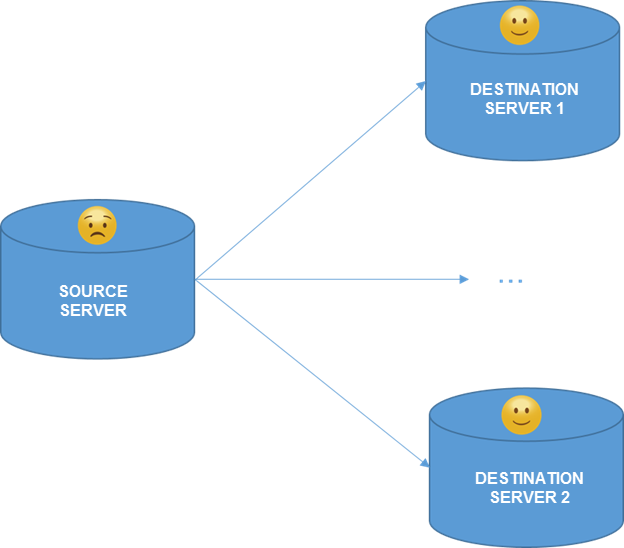 Figure 1. Data replication scheme
OracleGG is relatively new, but its recent versions have impressive advantages and show amazing results. Today we strongly recommend using GG if you need to synchronize data between different heterogeneous systems. For the time being it is the most mature technology which has made possible a real breakthrough in interoperability.
OracleGG allows to perform continuous data replication, which enables data integration (collecting, routing, transforming, validating, and delivering data between operating and analytical systems) in real time with minimal load.
Chosen by the leaders
OracleGG has become a strategic solution for the top 3 of the 5 largest commercial banks in the world.
Benefits
Summarizing the advantages of data replication with OracleGG, let's highlight the main advantages:
efficiency (moving data at the highest speed at low load and less than a second latency);
reliability (resilience to failures and interruptions in work, preservation of the transactional integrity of the replicated data);
flexibility and extensibility (interaction of heterogeneous environments);
guaranteed availability of critical systems in 24/7 mode (without the need to stop source systems).
Speed is the point
The volumes of transferred logs can reach 1 TB per hour with the help of GoldenGate, and this is not the limit.
Our experience with Oracle GoldenGate and current offers
Company's implemented projects:
replication from Oracle database to Oracle database;
replication from Oracle database to IBM DB2 database.
Let's turn our attention to these projects in more detail. What exactly are we ready to offer to the banks today?
Data replication solutions:
Replication of B2 CBS data with CS::BM storage;
Replication of B2 CBS data with other systems, e.g., with a third-party client-bank system.
Scaling solutions:
division of B2 CBS into operational (transactional) and reporting (archive) systems (one-way replication);
transferring intensive computing processes from B2 CBS to another platform (mutual replication);
a combination of these two architectures;
transferring the ISMA management accounting system to a separate server, etc.
Scaling makes it possible to devote a part of the system for light, fast, and convenient operational work of users and clients, while the other part would process huge amounts of data and performs complex calculations, e.g., for reports composing, performing batch tasks at the end of the day, and so on. Data synchronization of both parts of the system performs along with that.
As a result, we are not going to be satisfied with what has already been achieved and continue to improve the software products of the CS company with the help of OracleGG.
And ultimately the bank would get the global optimization of their systems in the key areas of its activities.
"If stars were lit, it means there is someone who needs it"
"It is vital for technological IT-organizations that provide the operation of highly loaded financial IT-infrastructures to comply with modern requirements and standards, to withstand fierce competition in supporting critically important information systems. Oracle GoldenGate is one of the stars that can illuminate this path, and CS Company will help you light this star correctly."
Oleg Vyazmitinov, CS CEO